One of the only high-performing altcoins during the ongoing crypto bear market is showing signs of slowing down, according to the market analytics firm Santiment.
Interoperable blockchain network Quant (QNT) skyrocketed by 133% over five weeks while most of the crypto industry has crawled sideways.
QNT has since lost a chunk of those gains, however, dropping more than 18% from a high of $224.60 earlier this week to $183.81 at time of writing.
Santiment notes that QNT hit its peak amount of whale transactions, or transactions worth more than $100,000, of 2022 just prior to the price topping out. The firm also says the crypto asset has been "showing signs" of exchange inflow since late last week.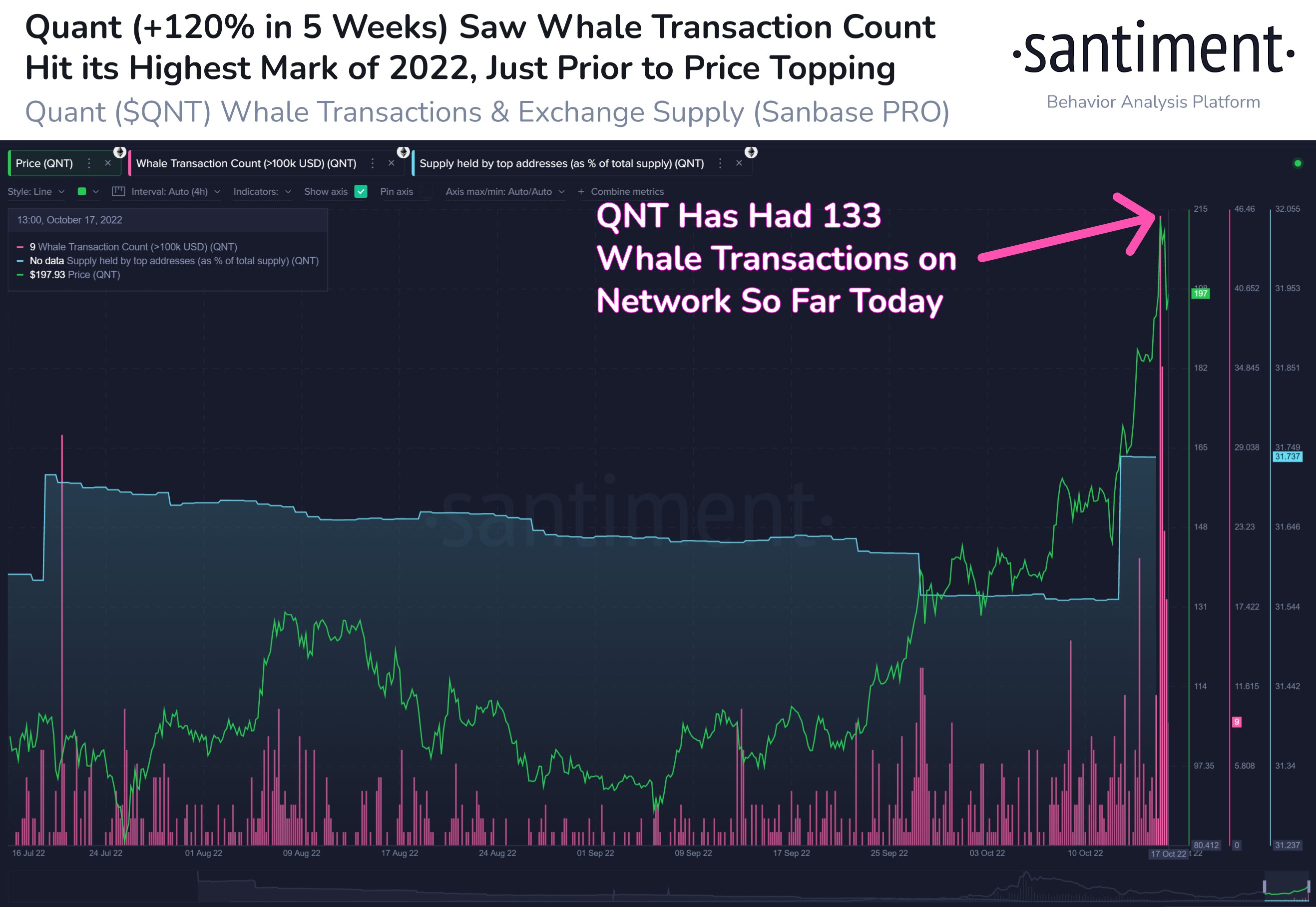 Large upticks in exchange inflows tend to lead to an average price drop of 5% for crypto assets, according to a 2021 study published by Santiment.
Santiment also notes that Bitcoin's (BTC) long-term metrics are starting to look promising despite the top crypto asset's sideways price movement.
BTC is displaying similar network realized loss levels to its late 2018 price bottom, according to the analytics firm.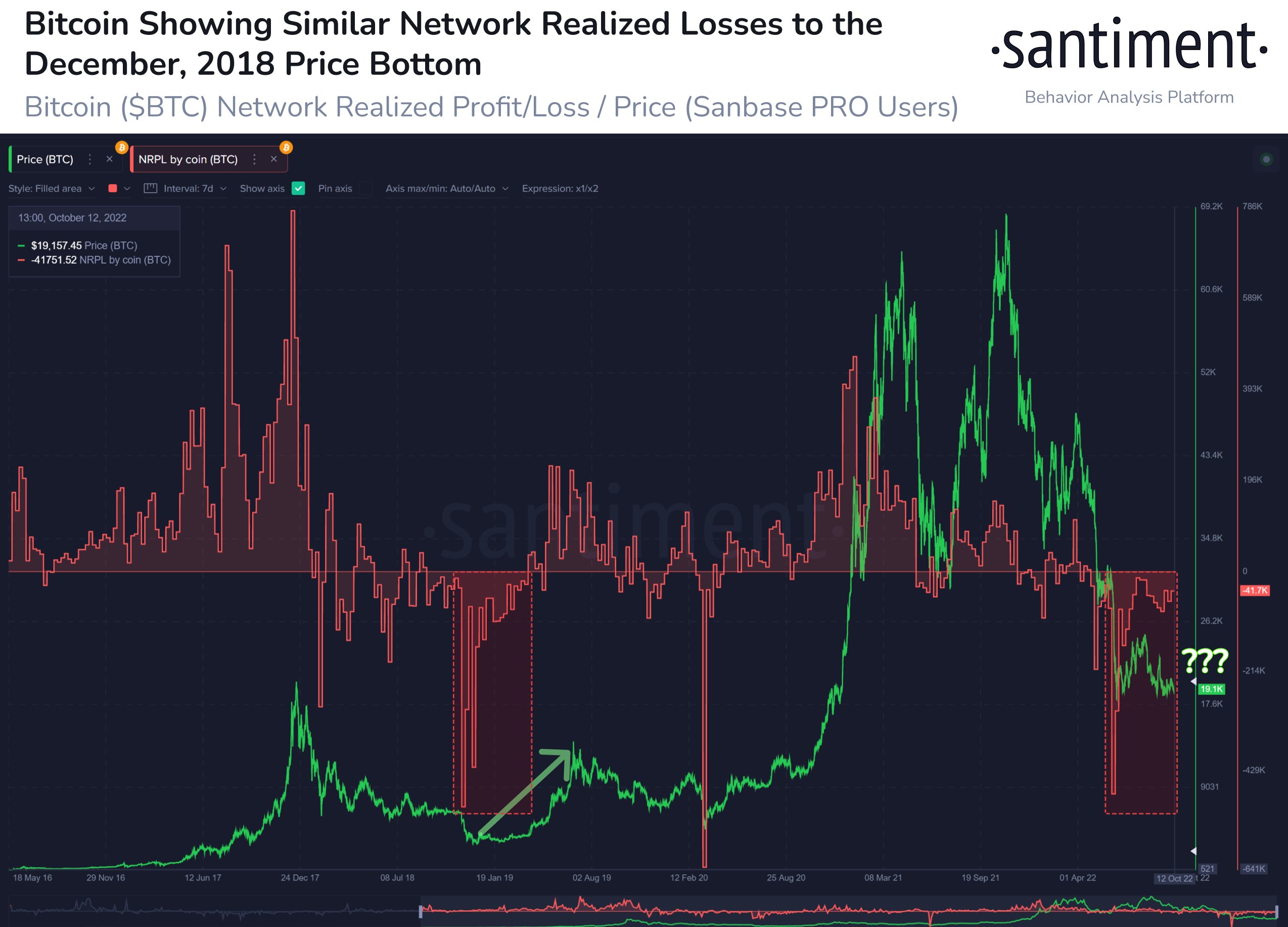 Bitcoin is trading at $19,271 at time of writing and is down more than 1.5% in the past 24 hours.