A popular crypto strategist known for his timely altcoin calls says that Ethereum (ETH) and decentralized oracle network Chainlink (LINK) are setting the stage for a big move to the upside.
Pseudonymous analyst Altcoin Sherpa tells his 184,900 Twitter followers that the leading smart contract platform is trading within a tight range as it gears up for a potential 38% surge.
"ETH: still confident this goes to $1,600-$1,800 for the next big move."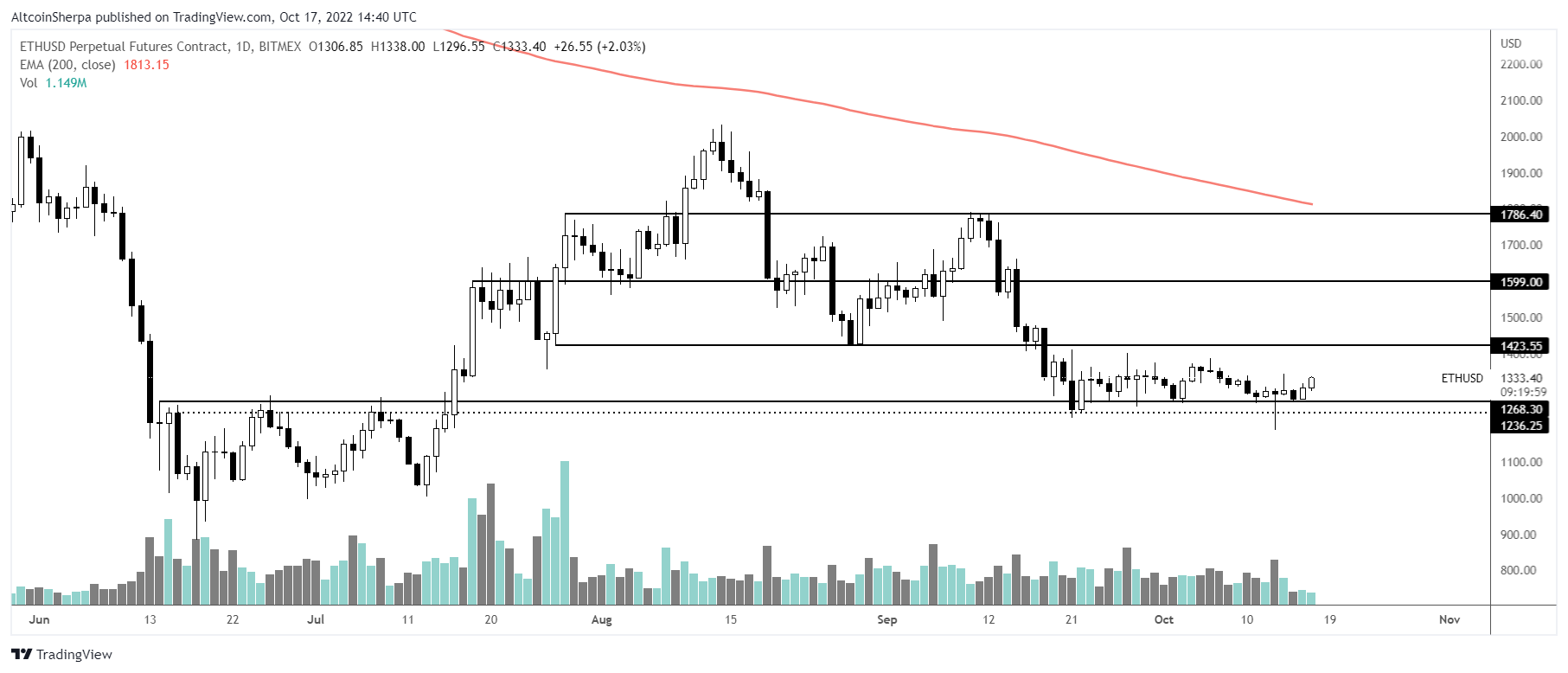 At time of writing, Ethereum is swapping hands for $1,400.
Looking at Chainlink, Altcoin Sherpa believes the Ethereum-based altcoin will also break out of its narrow range and ignite a huge rally.
"LINK: stablecoin for now but it's going to move hard to the upside when it starts. Decent mid-term investment, in my opinion."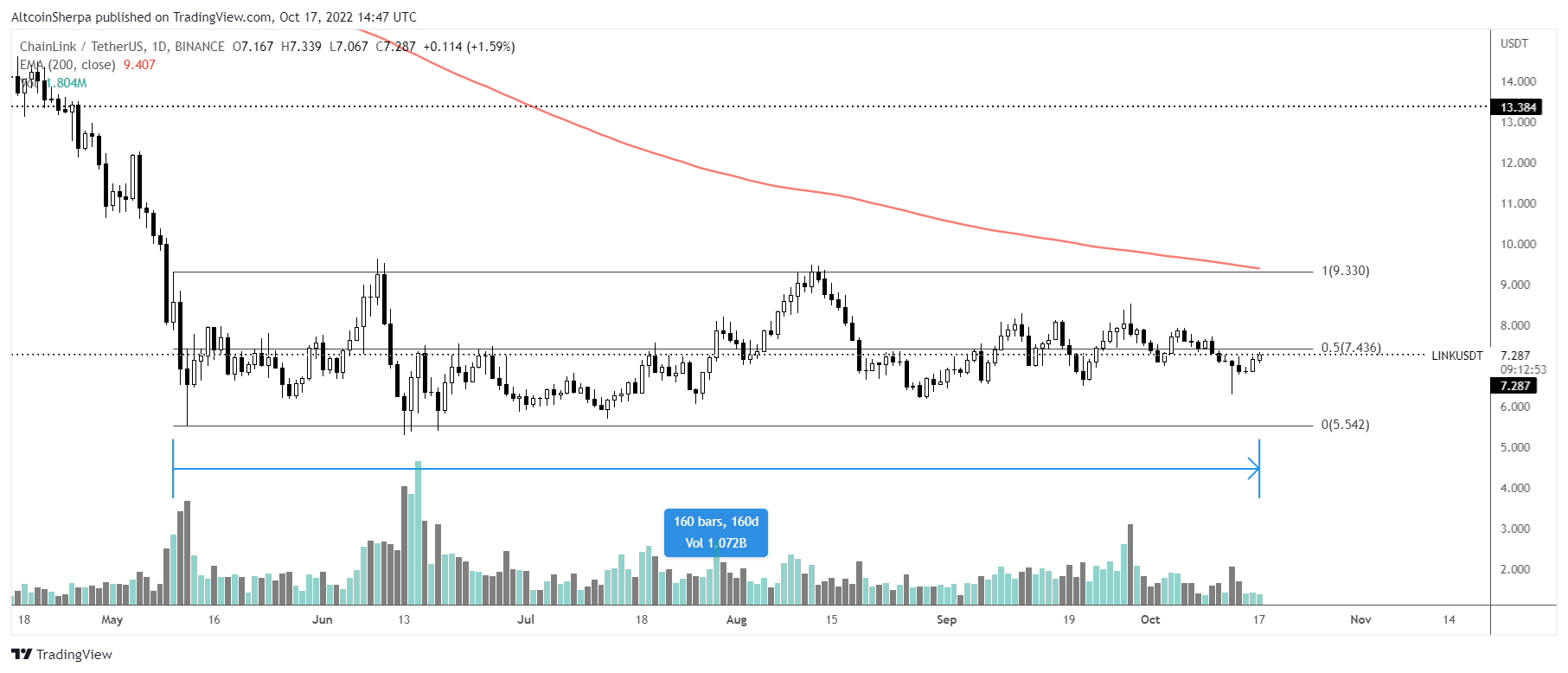 At time of writing, Chainlink is changing hands for $7.07, down over 3.4% on the day.
While Altcoin Sherpa is bullish on ETH and LINK, he doesn't hold the same outlook on Ethereum rival Avalanche (AVAX). The crypto strategist believes AVAX is likely due for a 36% correction.
"Haven't seen this one in a while but I wouldn't be surprised if it goes to $10 eventually. If there is a recovery here, it will be some sort of rounded bottom I think. Still apprehensive though and don't think it's really a buy yet."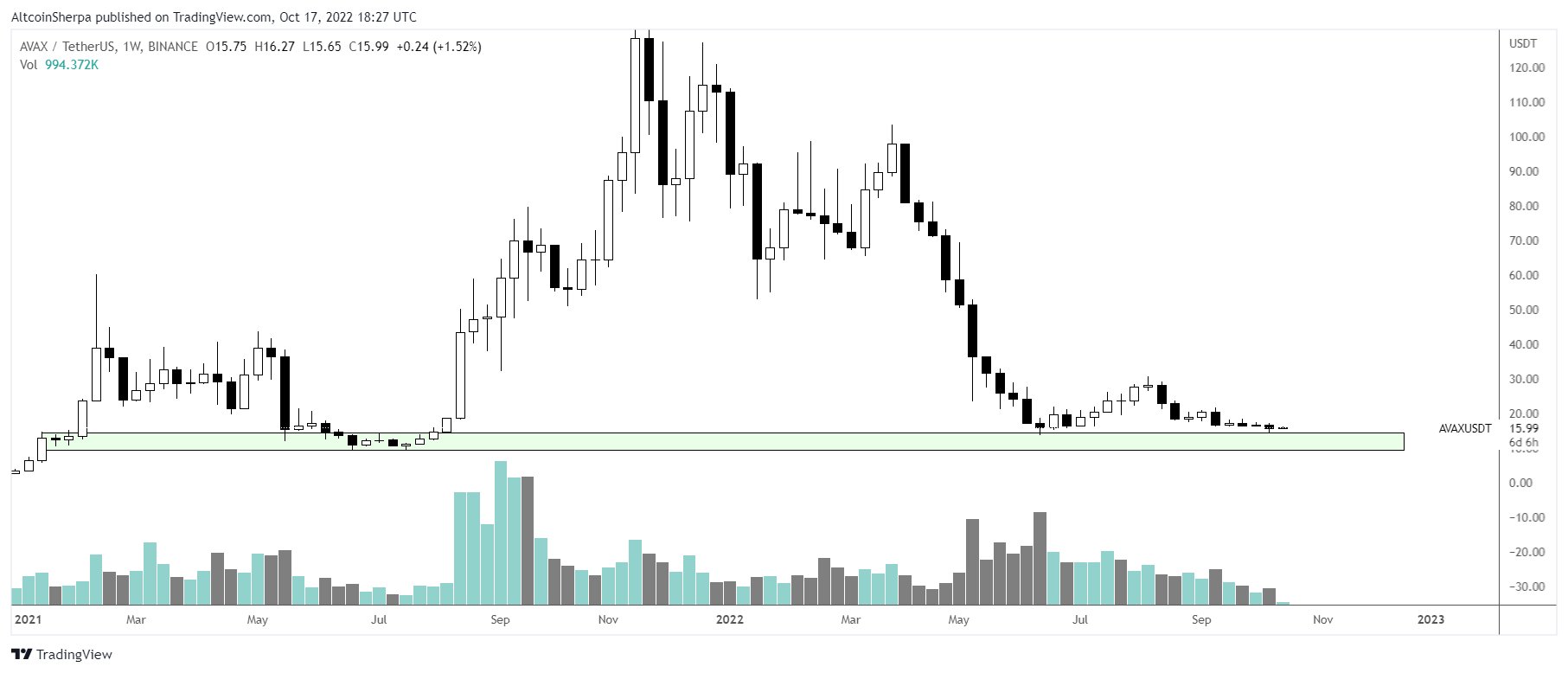 At time of writing, AVAX is valued at $15.78.
Next up is Reserve Rights Token (RSR), a cryptocurrency that aims to facilitate the stability of the asset-backed stablecoin known as the Reserve Token (RSV). According to the trader, RSR rallying to his target at $0.0077, which is the coin's range equilibrium (EQ).
"Never traded this one but it hit target and then dumped to range low. It's probably going to go to at least the EQ now though."
At time of writing, RSR is trading at $0.0064, down nearly 8% on the day.
The last coin on the trader's radar is fan engagement token Chiliz (CHZ). Although Altcoin Sherpa says CHZ looks bearish, the token might offer a good opportunity for bulls at $0.16 for a short-term trade.
"Probably a decent entry area to be honest, but I wouldn't hold this long. Looks iffy and potential shift in market structure. This could come all the way down."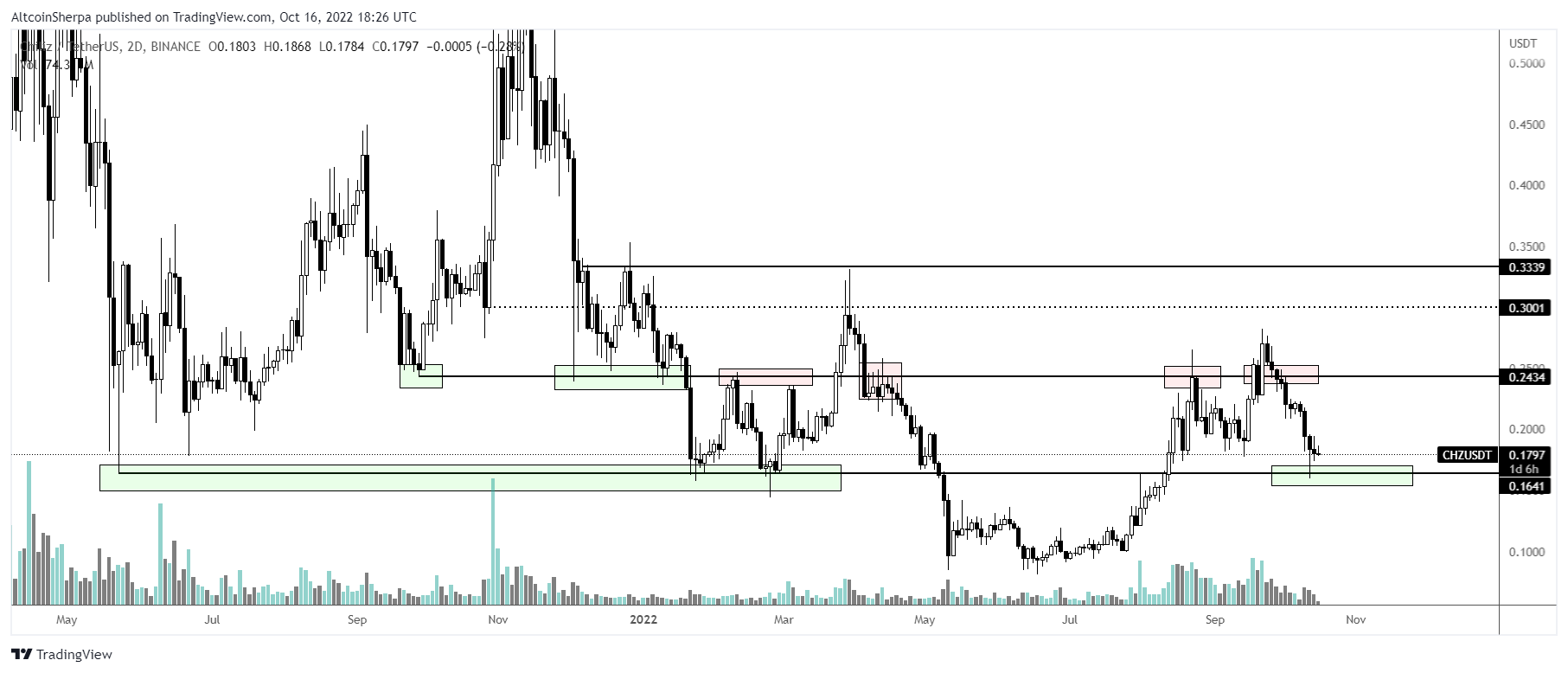 At time of writing, CHZ is trading for $0.182, a 3.43% decrease in the past day.